In Episode #8 of THE GATHERING, Tara Mullarkey stands firm in her conviction that "Sacred Business doesn't mean you have to be poor."
We invited Tara, ex-NYC corporate banker turned Sacred Business Coach, to share her strategies for creating a prosperous AND sacred business through inspired action.
Why?  Because like Tara explains, "Women are going to change the planet and they can't do it if they are poor." We couldn't agree more.
Ideas Explored:
The need to blend BOTH the masculine "doing" energy with the feminine "flow" energy.
Do the happy hustle.  🙂
We are in the midst of a beautiful epidemic of awakening.
Raising your vibe and tuning in is the 1st step to prosperity.
The 2nd step is taking inspired action.
Reach for the thought that feels good.
Meditation helps us gain awareness of how we are thinking and feeling – so we can identify "what feels good".
Try this reframe: "I see evidence that (this good thing) is happening in my life.
Our spiritual practice reminds us that we are connected to a bigger cosmic force and have that energy within.
What is Sacred Business? – "When you are deeply connected to the truth of who you are. When you are living, day-to-day, in alignment with who you are. When you understand that you have an "assignment" – you know you are here on earth for a purpose (in this moment)"
You can't escape the need for smart and aligned marketing.  It's essential.
Fav Quotes:
"We don't need to to tailor our creative offerings to what the masses are ready for, but rather have faith in the rising consciousness of humanity" – Tara Mullarkey
"The cosmos is speaking, telling us what to do, but we aren't listening" – Tara Mullarkey
Connect with Tara:
Tara has a formula / system to help women uplevel and create 5 figure months with a prosperous and sacred business model. Umm – yes please!
---
Will you join us for our next conversation?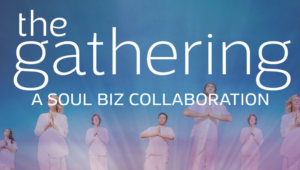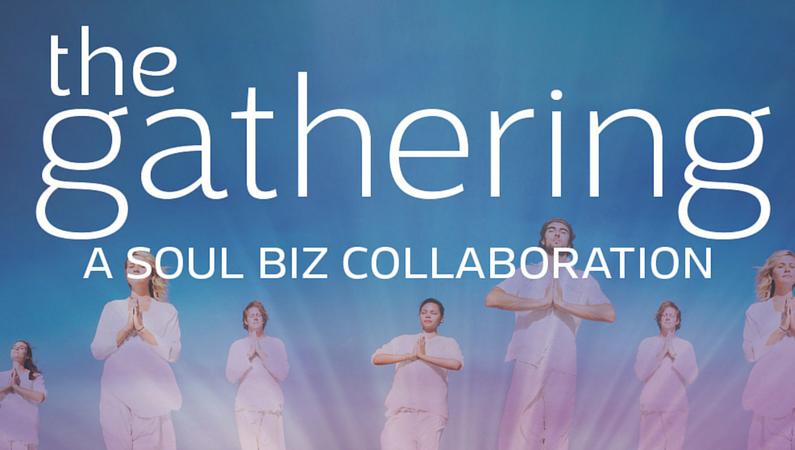 THE GATHERING is an interview series where soulful entrepreneurs come together to explore + collaborate + share learnings and wisdom around growing a sacred business. Where we rise up together!  You can learn more about how and why we started THE GATHERING here.
Chris-Anne Donnelly (www.chris-anne.com) and I invite you to join us.  Do you have an idea of a topic? Would you like to be a guest?  Drop me a message.