Mindful Marketing Strategist + Brand Therapist
A woo-inclined San Diegan, INFJ, meditating yogini and mama fueled by wanderlust, adventure and coffee.
I help you translate your magic into words and images and a plan to attract your kindred clients with ease and integrity.
Not your average Marketing Strategist
I help you "see" your own greatest strengths and extract your essence.
Empathy and deep sensing is my superpower.
While we are unearthing what makes you magnetic and creating the strategy to help you shine, I'm also making sure you are seen and held along the way.
My love for tech, strategy and heart-based marketing tactics PLUS my creative eye for simplicity, design and flow will help keep your efforts focused, clean and honest. This website that you are reading right now - I wrote and designed it myself!
My ability to sense and feel deeply - that I once thought was my curse - I now hold in high esteem as my magic.
It's my personal joy to ease your tech overwhelm. I'll be your secret decoder ring for the digital world - helping you turn your tech troubles into triumphs.
It's about doing less, but doing it better. Embracing simplicity can lead to greater focus and increased productivity and improved work-life balance.
Clean and straightforward messaging and design cuts through the noise and provides a sense of relief, clarity - and buying decisions. Ahhhhhhh.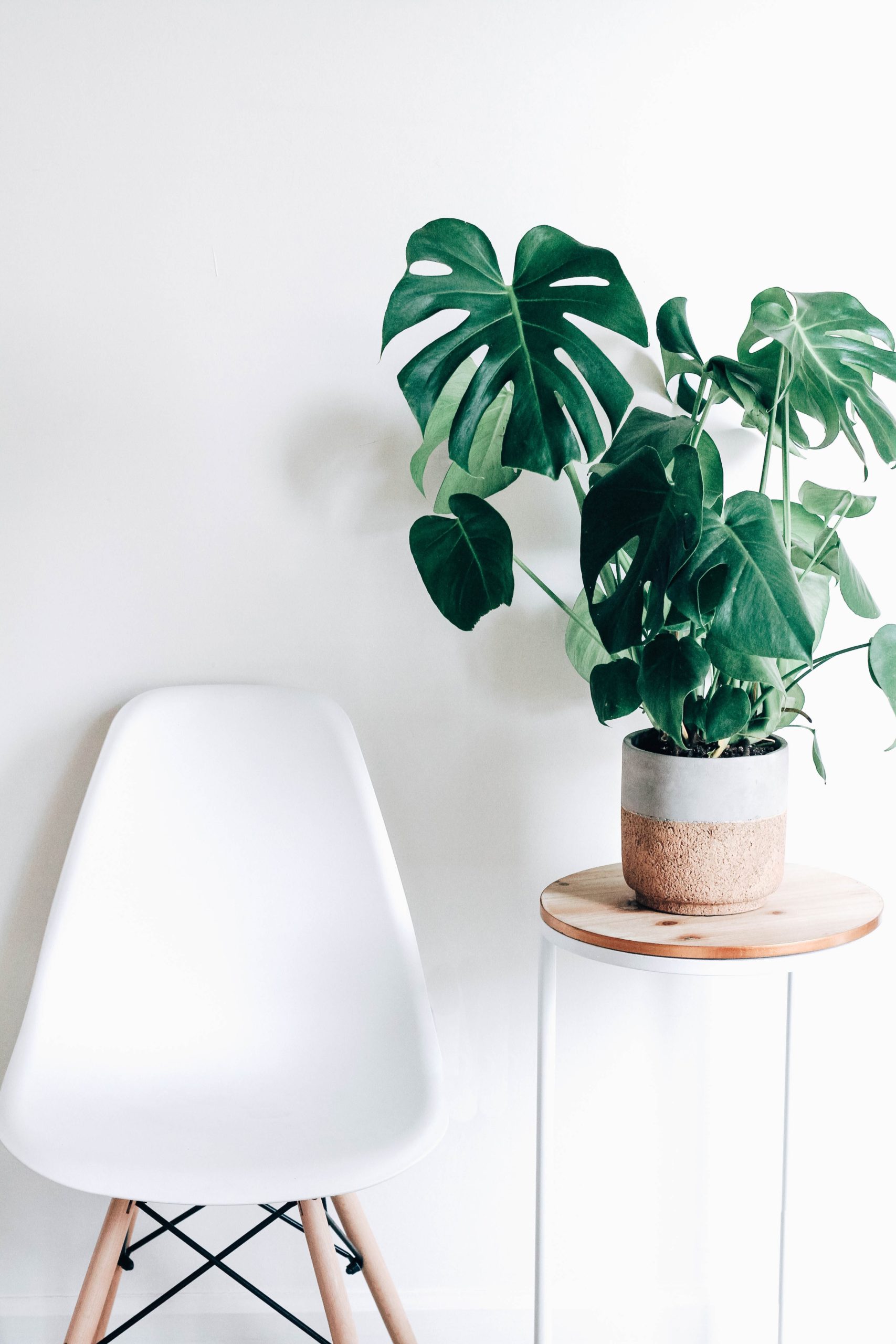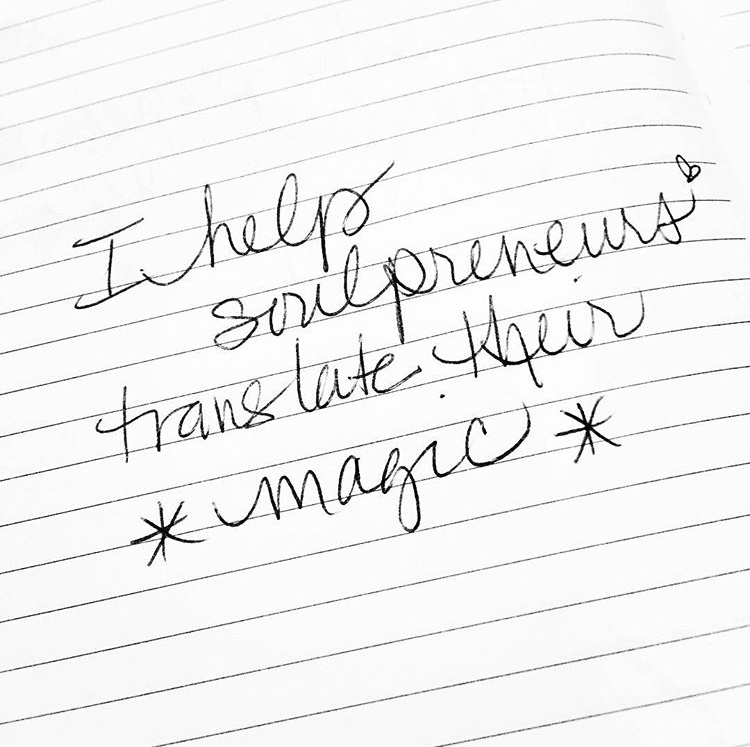 ""I was overwhelmed and Becca made the experience much less stressful and more manageable as she guided me step-by-step. I was looking for a business coach with a "soulful" approach but didn't want to compromise any of the dependability, competence, knowledge, etc. WIth her, I didn't have to.""

Christina Martinez

Naturopathic Doctor
"By far the best thing I've done this year and has moved by business ahead at light-speed!"

Sue Adams

eCommerce Success Strategist
"It's business, but it's very personal; and Becca has this magic that seamlessly connects the two. She gets my business in an effortless and flowing way. Her intuitive and loving approach, combined with her marketing knowledge and tech savyness make her the ultimate brand therapist."

Zhee Zhee Aguirre

Spoon Tahoe Restaurant
"What a RELIEF to be in professional hands! Becca worked with me to define a scope of work for both of us, was my go-to for ALL things marketing and technical and she did beautiful, meticulous graphics work as well as effective social media work and helping me to professionalize my website."

Stephanie Napoli

Life Coach
After my "mid-life awakening" over 10 years ago, I left my 15+ year career as a Sales and Marketing pro with big brands the likes of LEGOLAND and PEPSI to build a business on my own terms that fills me up …. and to help women like you do the same.  
Over the past 12 years as an evolving soulpreneur, I've taken a journey of my own putting my passions and skills to the test – designing websites, copywriting, developing email campaigns, overall marketing strategy, business coaching for hundreds of women.  It's been like a soul development intensive and business school fast-track all combined into one! You know the feeling, right?
What I've learned from supporting hundreds of entrepreneurs:

There is no one-size fits all blueprint. 
The trick is to (1) own and clearly express your magic, (2) listen to your inner wisdom, (3) seek connection and (4) take intentional and aligned action to create your own unique way to BE in business.


There is a shift underway.
I know you feel it.
A rising tide of new understandings and a wave of momentum to redefine a new way of BEING in business.  
A way in which we lift each other up, we proudly and passionately share our unique blend of magic, and we communicate human to human – heart to heart.
It's a more mindful and conscious way to BE in business.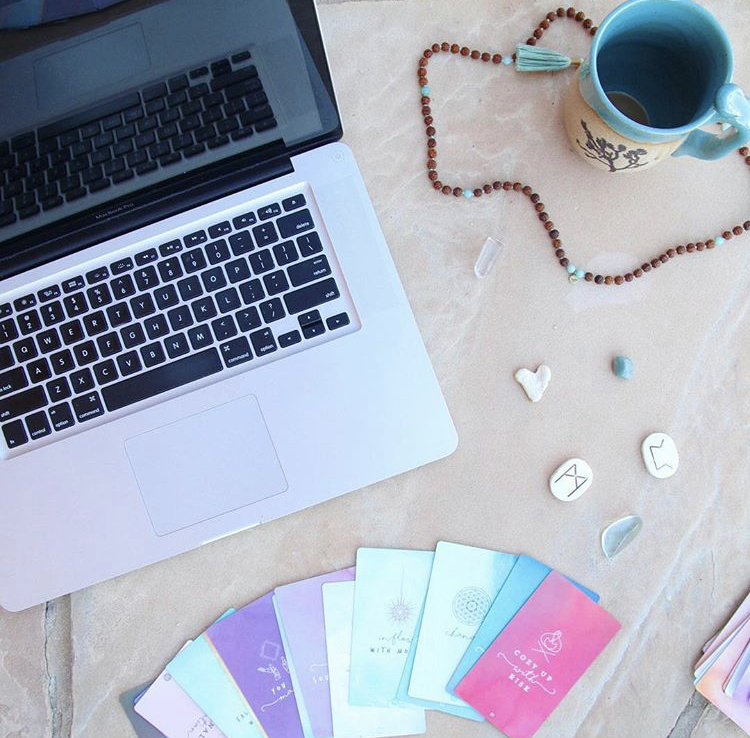 "I felt like I was working with my best friend crafting our dream business together. She also has an ability to really "get" people, to understand what they need and point them in the right direction. She helped me bring out the best of ME and infuse it into my brand."

Nawel Benaissa

Founder, Neocrafts Imports
"One of Becca's Superpowers is the uncanny ability to really "get" you. Best of all, she genuinely gets excited WITH you about your project. And that is powerful medicine!"

Kristyn Caetano

Hypnotherapist and Intuitive Life Coach
I came to Becca drowning in an endless sea of marketing have-to's. I was overwhelmed and overworking. In 45 efficiently packed minutes, Becca identified my best next business strategy and then outlined the simple steps for me to take to get moving immediately.

Layne Lyons, JD

Trademark and Business Lawyer
"The results are fantastic! When we first started working together, I was reluctant to write anything. Now with Becca's encouragement and guidance, I've been able to find my voice on my blog!"

Robbie Maynard

Interior Designer