In Episode #4 of THE GATHERING, we had a goosebump-filled conversation around the magic of collaboration and Kickstarter!
The lovely yoga-fueled humanitarian and adventure seeker, Lisa Rueff, shared with us her journey and how she manifested over $57,000 on Kickstarter for Sparked – a hilarious and inspiring board game that celebrates and uplifts women.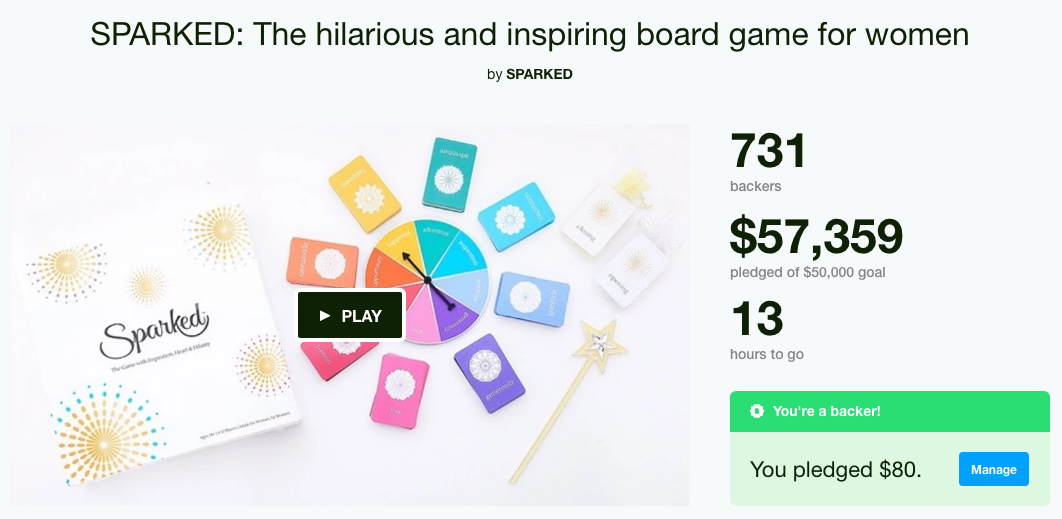 I kid you not, I got all teary-eyed at least 3 times from hearing about what's possible when we build meaningful community, reach out for collaboration, become vulnerable, rely on our sisters and listen to what we are being called to bring forth into the world.
NOW . . before you dive into the video to get the behind-the-scenes scoop from Lisa, please take a moment to grab your own ground-level edition of Sparked!  I've already ordered a couple and plan to bust them out at our local Soul Sisters Rising women's circle and my birthday party in November!
We wish Lisa and co-creator, Jen Mazer (The Queen of Manifestation), endless fulfillment, success, joy and expansive love along their journey.
Will you join us for our next conversation?
THE GATHERING is a weekly Blab where soulful entrepreneurs come together to explore + collaborate + share learnings and wisdom around growing a sacred business. Where we rise up together!  You can learn more about how and why we started THE GATHERING here.
Chris-Anne Donnelly (www.bigsacred.com) and I invite you to join in every Wednesday at 10am (PDT) on Blab.im to take part in the conversation!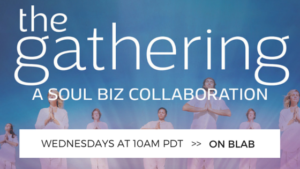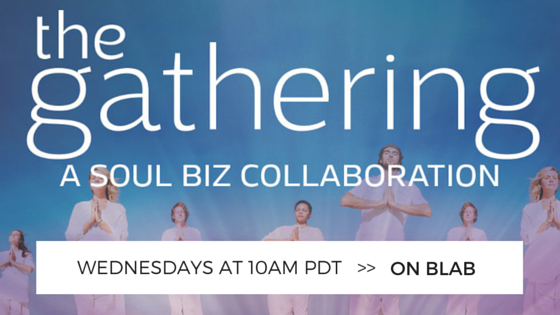 If you aren't familiar with Blab yet, let me give you the quick low down. Basically it's a casual and easy place on the internet where people can show up to chat with each other about ANYTHING.  The beauty is that it's simple (my fav word).
You will have to sign up (free) with Twitter or Facebook and it literally takes 5 seconds. It's highly advised that you use Chrome as your browser.
We'd love to hear about a time when sisterhood, collaboration or vulnerability opened the doors of opportunity for YOU!  
Let us know in the comments below.