DISCOVER WHAT MAKES YOUR BRAND DIFFERENT.
In today's distracted world, people literally have the attention span of a goldfish. 9-seconds.
So, how will you stand out from all the other coaches / healers / helpers?
BECOME MORE OF WHO YOU ARE.
The Brand Illuminations Workbook will take you on a soulful journey of self discovery to look inside yourself and get crystal clear on your 1% – your wonderfully unique and irresistible difference.
It's your guide to explore and declare your personal brand vibe.
It's your time to align and shine!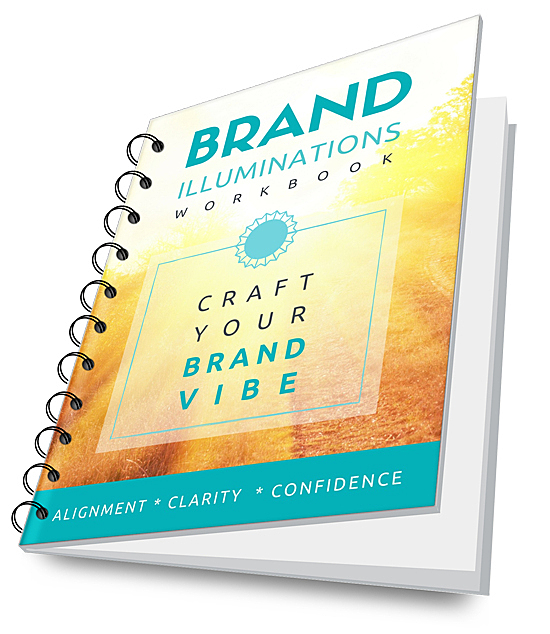 JUST IMAGINE
having a true-to-you brand that perfectly reflects the gifted, one-of-a-kind, and soulful woman that you truly are.
Instead of feeling like a total fraud or weird car salesman every time you explain what you do,
let me show you how to build an authentic and captivating brand that makes you want to stop every stranger on the street to confidently share your talents like a proud mama.
I'm Becca Berggren and I believe you have the luminous wisdom, talent, and passion to ignite beautiful transformation and healing in our world. And I want to shine a light on your unique and valuable gifts.
As a Mindful Marketing Strategist and Brand Therapist, I blend my intuitive insights with tenderhearted marketing know-how to help you design your captivating personal brand that compassionately connects with your dream clients to build trust, tribe and sales.
I'm also a handstanding yogini, mama to a 8 year old mermaid and wife to a adventurous robot builder.
Curious about what else I'm up to?  Learn more about my superpowers and quirks here.