---

– Robert Ingersoll –
---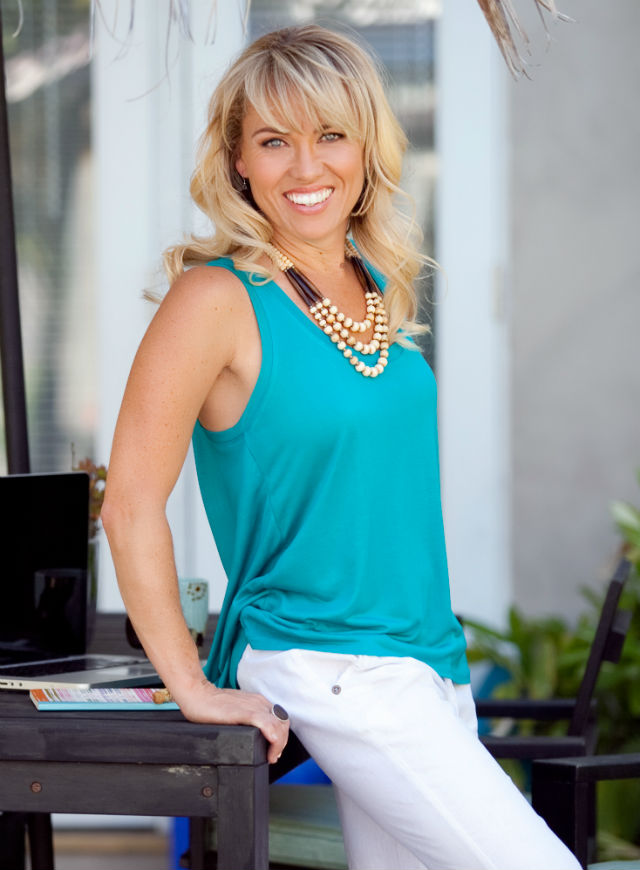 I'm Becca Berggren.
Your Business Bestie + Soulful Guide to building an authentic brand and purpose-filled plan to bring more ease and abundance to your business.
If you're a passionate and purpose driven entrepreneur who:
wants your brand to be an honest and compelling reflection of YOU,
has a strong desire to elevate your impact in the world
is ready to move forward and launch or up-level your business,

DISCLAIMER:
I have a soft spot for partnering with changemakers involved in coaching, therapy, healing and wellness work.
After more than 15 years as a Sales and Marketing pro with brands the likes of Pepsi and LEGOLAND, I made one of the very best decisions of my life.
I took the BIG leap and jumped ship from the corporate world to step out on my own to offer my insight and guidance as a Mindful Marketing Strategist. BEST. DECISION. EVER.  If you really want the vulnerable and raw version of my ah-ha moments that began that journey, you can read about my Tears of Freedom – here.
Well, that was 4 years ago and I am filled with daily gratitude and joy for my courage and determination to create this abundant life of mine.  Helping lift other entrepreneurs up to live their greatest life and share their important gifts lights me up! I've worked with companies of all sizes – big brands to start-up solopreneurs – and have found that I thrive when working one on one with women who are changing the world in real ways.
My advice and guidance comes from tried and true experience.  In additional to strategy, clarity and big picture thinking, I have hands-on experience with solopreneurs offering "Done-For-You" services like developing websites, logos, branding, email marketing campaigns, blogging, SEO, social media management and PR .  I know intimately what's involved in the actual step by step process and the tactical and techy side of things.  This site, my branding + messaging, integrated marketing, and strategy was all hand crafted by yours truly.
Though I am no longer offering "Done-For-You" services, I can recommend other reliable and dynamic creatives who can help you with your specific projects.  It's always nice to know you are in good hands, right?  OR . . . if you are ready to dive in and do-it-yourself, I can provide you with the resources needed to handle it all on your own.
Part of what fuels my passion, is that I KNOW personally how rewarding and fulfilling the life of an entrepreneur can be.
I ALSO KNOW INTIMATELY HOW LONELY AND OVERWHELMING IT CAN BE.
You see, 8 years ago, I turned my l♥ve for Fair Trade into an exciting and successful online side-hustle.  While still busting my butt at my full time marketing gig, I created Karma Market – An Online Fair Trade Boutique to help spread the word about Fair Trade while also supporting struggling artisans around the world.
My little socially conscious "hobby" began to take off, but I didn't realize I needed to reach out for support to help sustain the growth and up-level my business and mindset. I spent hours upon hours online and a good amount of cash in training and tools.  I tried to do it all alone – in a silo.  Newsflash – it doesn't work so well. 
Then . . . I became a mom!  My daughter was born and brought everything into perspective…and to a screeching halt. I felt like I had no TIME at all for the endless researching and costly mistakes plus a fulltime job.  I just couldn't figure out how to keep my blossoming little business alive on my own.   RIP Karma Market.
SIMPLY PUT, I DIDN'T REACH OUT FOR HELP AND GUIDANCE.
This in one of my biggest regrets. 
I needed a Business Bestie, an Accountability Partner, a Sweet and Soulful Marketing Guide. I was overwhelmed and couldn't do it all myself and didn't know where to look for help.
It didn't have to end this way . . .  and that is at the HEART of why I am offering my years of knowledge, passion and support. 
That was 8 years ago and I have since learned how to build an abundant online business – and that you can't and shouldn't do it all alone.  I am here to help those who are passionate and purpose driven keep their business and dreams alive and thriving.
MEDITATION and YOGA calm the monkeys in my mind.
I over use the word L♥VE.
I am LUCKY beyond measure to call sunny San Diego my home.
CACKLING with friends until I can't breath fills me up.
I l♥ve the EASE and intrigue of the tropics and the simplicity and solitude of the desert.
I share this L♥VELY life with my adventurous robot building husband and a little 8 year old mermaid.
TRAVEL renews my spirit and PHOTOGRAPHY is my guilty pleasure.
I believe a REFRESHING Vodka Press (or two) will fix most any situation.
In 2015 I did one  HANDSTAND everyday for an entire year. (See video below)
Join my newsletter and
DOWNLOAD YOUR FREE
HEART AND GOALS BIZ PLANNER
30 page workbook with templates + prompts
Uncover Your Brand Message
Create Your Dream Client Profile
Set Your Soul-Aligned Goals
Map out Your 90 Day Biz Plan
Download your FREE Biz Planner